Sorry, this product cannot be purchased.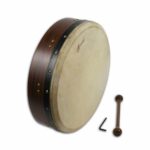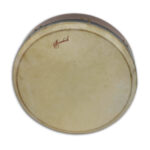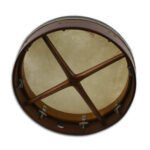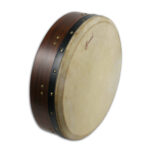 Rosewood Tunable 14 inch Bodhran
Play your favorite Irish beats on your very own bodhran, an ancient Celtic percussion instrument, with a reliable and convenient inner tuning system The preferred size for women, the 14-inch bodhran is comfortable as a handheld drum Comes with a tipper and tuning wrench—while not required, we recommend purchasing a case to protect your bodhran Luxury features including a real goatskin head, lacquered finish, crosshatch handle, and beautiful rosewood frame
$150.00
14 inch Tunable Rosewood Bodhran
If you're looking for an elegant, affordable Celtic instrument, look no further than our Rosewood Tunable 14-Inch Bodhran! The 14-inch bodhran is a comfortable size to bring with you to a Celtic fair, or anywhere else you feel like laying down some Celtic beats. Its inner tuning system ensures you'll always achieve the right note—we'll even throw in the tuning wrench! It includes a rosewood frame, lacquered finish, crosshatch handle, and head made from authentic goatskin. This bodhran's luxury features make it more than just a drum—it's a fashion statement! It also comes with its own tipper, but please keep in mind you'll need to buy a case separately.
Share your thoughts!
Let us know what you think...
Related products
Include products updated are similar or are same of quality