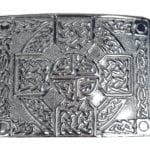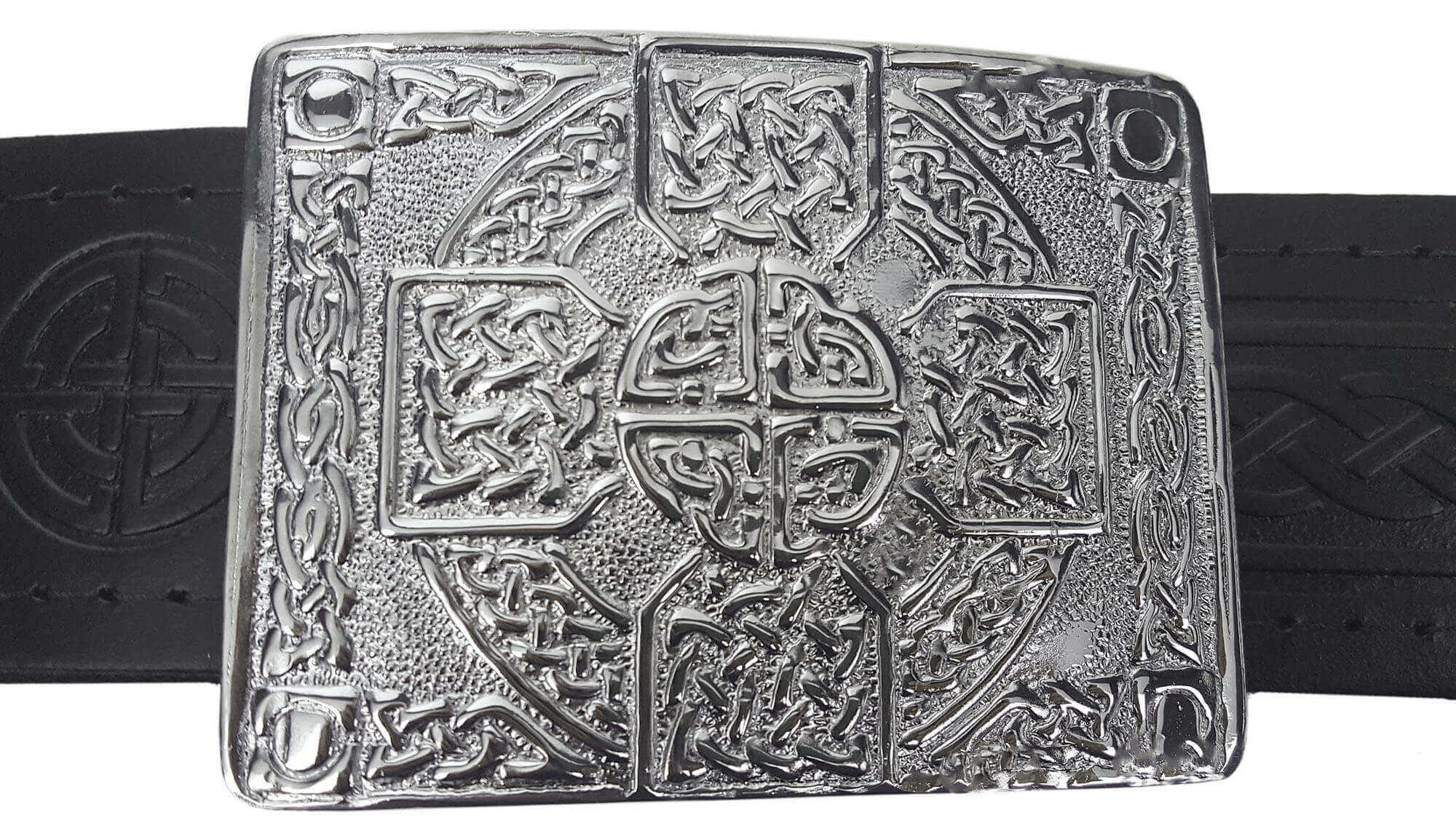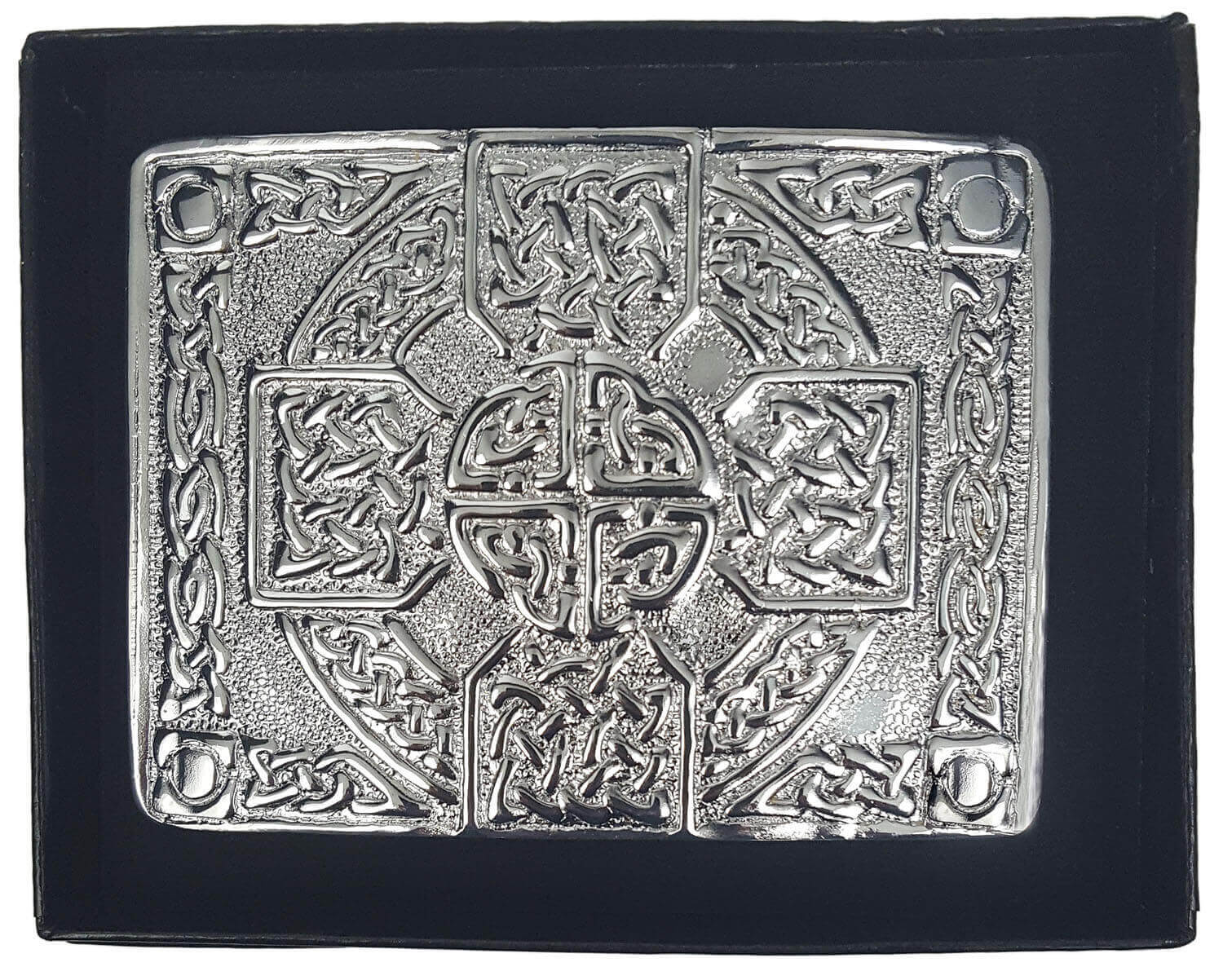 Chrome Celtic Cross Kilt Belt Buckle-sold 3/21
Solid cast brass buckle
Chrome?finish
Fits all standard kilt belts (2.25″ wide)
Measures Approx. 4″ X 3″
$30.00
Out of stock
Chrome Celtic Cross Kilt Belt Buckle
This Chrome Celtic Cross Kilt Belt Buckle features a Celtic Cross design. We cast this buckle in brass and gave it a chrome finish. We designed this buckle to fit all standard kilt belts (2.25″ wide). Measures approximately 4 X 3 inches.
Solid cast brass buckle
Shinny chrome finish
Fits all standard kilt belts (2.25″ wide)
Measures Approx. 4″ X 3″
History Behind the Celtic Cross
The Celtic Cross is a symbol that originated from 9th-12th century high crosses found in Ireland. The cross itself stems from the Latin cross, however, the addition of the ring connecting the limbs of the cross set it apart. Stone workers added this ring in order to support the arms of the cross and provide a longer lifespan to the stone structure. This design rose in popularity during the Celtic Revival in the 1800s and people began to refer to it as a "Celtic Cross" starting in this time period. You can see that this product is decorated with intricate interlacing that imitates the ornamentation found in early illuminated manuscripts and on stone Celtic crosses.
Share your thoughts!
Let us know what you think...
Related products
Include products updated are similar or are same of quality