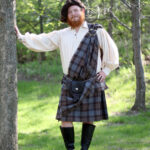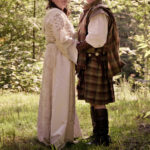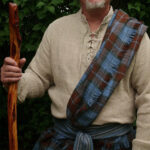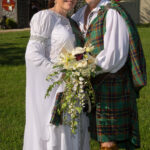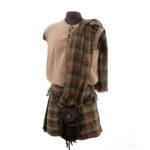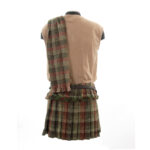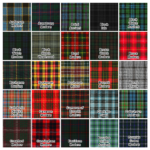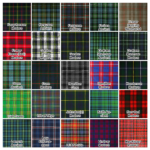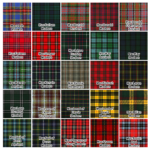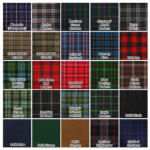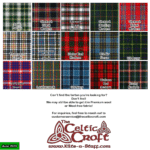 Ancient Kilt – Homespun Wool Blend
$175.00 – $360.00
Homespun Wool Blend Ancient Kilt
This homespun ancient kilt is everything you could ask for.  It's the same style kilt worn in the movie Braveheart! It's customizable, traditional, practical, and affordable! Choose between 100 ancient and modern tartans along with weathered tartans. Add Cheater pleats (either left or right side), a brooch, and matching flashes to complete your authentic Celtic outfit! Perfect for weddings, Renaissance festivals, or Highland games, these kilts also make great gifts for the Celtic lovers in your life.
Comfortable for outdoor, warm-weather wear, these kilts are made from homespun tartan to produce a classic, authentic look. Remember that these kilts are made-to-order, so allow at least 1-2 weeks for delivery (maybe more depending on options selected). It will be worth the wait!
Made-to-order. Please allow 2-4 weeks for delivery. Please click for important information about custom-order items.
View our selection of Stock Homespun Tartans
Cheater Pleats™
We include pleating instructions with each kilt. Traditionally, one pleats these kilts each time you wear them. We ask for size information to be sure that your kilt will fit you correctly, but we do not pleat the kilt for you unless you also select Cheater Pleats™ as an additional option.
Note — Kiltmakers generally pleat modern kilts so that the front apron of the kilt closes from left to right. For years this is how we've Cheater Pleated™ our Ancient Kilts. However, many customers brought it to our attention that this makes it difficult to wear the plaid over the left shoulder, which is also customary.
So, we've decided to make all Ancient Kilts the other way — front apron closing from right to left. This makes the aprons "backwards" compared to a modern kilt, but it allows the plaid to flow up and over the left shoulder. (This is the way Mel wears it in the Braveheart movie.)
Incidentally, plaid over left shoulder is not a hard and fast rule. It most likely originated as a practical way to keep the plaid off your sword arm. You might want to wear the plaid over your right shoulder, if you are left-handed. Just let us know — we can Cheater Pleat™ your kilt either way you want!
Please Note — If you add Cheater Pleats™ to your kilt, it becomes a custom-made item. Custom-order terms and conditions apply. Please click to view important information about custom-order items.
Sizing
6-yard Ancient Kilt fits up to about a 38-inch waist.
8-yard Ancient Kilt fits up to about a 48-inch waist.
10-yard Ancient Kilt fits up to about a 54-inch waist.
Larger kilts are available. Please contact us.
Depending on waist size, pleats will vary between one and two inches wide (pleats will get wider as waist size increases). If your waist size is close to one of the limits above, consider the next size larger if you want deeper pleats or pleats closer together.
How to measure for your Ancient Kilt
Have someone help you. If you bend even a little while trying to do it yourself, the measurements will change.
Kilt Waist: Measure the waist size at your actual waist, where you usually wear your pants.
Kilt Length: Measure the length from your waist to about the middle of the knee.
Your Kilt is Guaranteed to Fit!
Our goal is to make the ordering of your kilt as stress free and enjoyable as possible. We know it's a big commitment to spend hundreds of dollars on a custom-made kilt. The last thing you need to worry about is whether or not your kilt will fit you like it should. So, to put you at ease, we are willing to guarantee your kilt will fit! Please see our Right Fit™ Guarantee for all the details.
We look forward to handling your kilt order! Please don't hesitate to ask if you have any questions. (Also, we would love to have some feedback from you if our fit guarantee helped you to make your decision to order.) Thanks!
Made-to-order. Please allow 2-4 weeks for delivery. Please click for important information about custom-order items.
| | |
| --- | --- |
| Weight | 3 lbs |
| Homespun Tartan List O | Anderson Modern, Armstrong Modern, Baird Ancient, Black Isle, Black Watch (Campbell) Ancient, Black Watch (Campbell) Modern, Black Watch (Campbell) Weathered, Brown Watch Modern, Bruce Modern, Buchanan Hunting Modern, Buchanan Modern, Buchanan Muted (MacGregor Hastie Variant), Burnett Modern, Burns Check Modern, Caledonia District Ancient, Cameron Modern, Cameron of Erracht Modern, Clark Ancient, Colquhoun Ancient, Crawford Modern, Cunningham Modern, Davidson Modern, Douglas Green Ancient, Douglas Green Modern, Farquharson Modern, Ferguson Ancient, Ferguson Modern, Forbes Ancient, Fraser Hunting Weathered, Fraser Red Dress Modern, Gordon Dress Modern, Gordon Modern, Graham of Montrose Ancient, Graham of Montrose Modern, Gunn Ancient, Gunn Modern, Hamilton Grey, Hamilton Modern, Henderson Modern, Irish Green (Non-Clan), Isle of Skye, Johnstone Modern, Keith Ancient, Kerr Red Modern, Lamont Ancient, Law Enforcement, Leatherneck, LGBT Pride, Lindsay Modern, MacAlister Modern, MacBeth Modern, MacCallum Modern, MacDonald Ancient, MacDonald Modern, MacDonald of Clanranald Ancient, MacFarlane Modern, MacGregor Modern, MacIntyre Hunting Modern, MacKay Ancient, MacKay Modern, MacKenzie Ancient, MacKenzie Modern, MacKenzie Weathered, MacKintosh Modern, MacLaren Modern, MacLean Hunting Modern, MacLean of Duart Weathered, MacLeod Dress (Lewis) Modern, MacLeod Hunting (Harris) Modern, MacMillan Modern, MacNeil of Barra Hunting Ancient, MacNeil of Barra Hunting Modern, MacPherson of Cluny (Red) Modern, MacQueen Modern, MacTavish Modern, Masonic (Freemason), Moffat Modern, Morrison Green Modern, Murray of Atholl Modern, Night Watch, Outlander, Outlander Fraser, Pride of Scotland, Ramsay Blue Modern, Rob Roy, Robertson Hunting Ancient, Robertson Red Modern, Rose Modern, Ross Hunting Modern, Saffron, Saint Patrick, Scott Brown Hunting Modern, Scott Green Ancient, Scottish National, Sinclair Hunting Green Ancient, Smith Modern, Solid Black, Solid Blue, Solid Green, Spirit of Highlander, Spirit of Scotland, Stewart Black Modern, Stewart Dress Modern, Stewart Hunting Modern, Stewart Royal Modern, Thompson Camel, Thomson Dress (Blue), Ulster Red Modern, US Air Force (Unofficial), US Army, US Coast Guard, US Navy, Wallace Red Modern, Young Modern |
| Ancient Kilt Size | 6 Yard Ancient Kilt, 8 Yard Ancient Kilt, 10 Yard Ancient Kilt |
| Waist Size (Inches) | 26W, 27W, 28W, 29W, 30W, 31W, 32W, 33W, 34W, 35W, 36W, 37W, 38W, 39W, 40W, 41W, 42W, 43W, 44W, 45W, 46W, 47W, 48W, 49W, 50W, 51W, 52W, 53W, 54W, 55W, 56W, 57W, 58W, 59W, 60W |
| Length (inches) | 18L, 19L, 20L, 21L, 22L, 23L, 24L, 25L, 26L |
| Height | 4ft 11in, 5ft 0in, 5ft 1in, 5ft 2in, 5ft 3in, 5ft 4in, 5ft 5in, 5ft 6in, 5ft 7in, 5ft 8in, 5ft 9in, 5ft 10in, 5ft 11in, 6ft 0in, 6ft 1in, 6ft 2in, 6ft 3in, 6ft 4in, 6ft 5in, 6ft 6in |
| Cheater Pleats | No Pleats, Pleat to Sett, Pleat to Stripe, Box Pleats |
| Iron Pleats | Do not iron, Lightly ironed, Crisply ironed |
| Straps and Buckles | No Straps or Buckles, Add Straps and Buckles |
Share your thoughts!
Let us know what you think...
Related products
Include products updated are similar or are same of quality