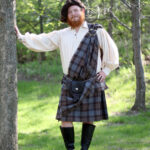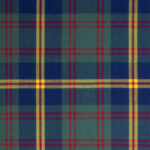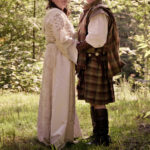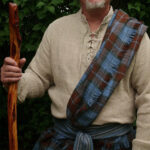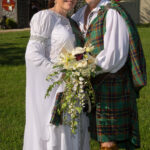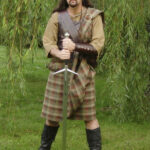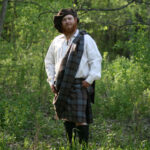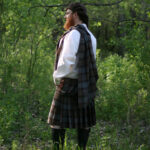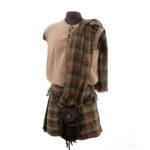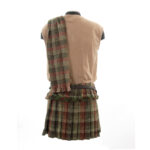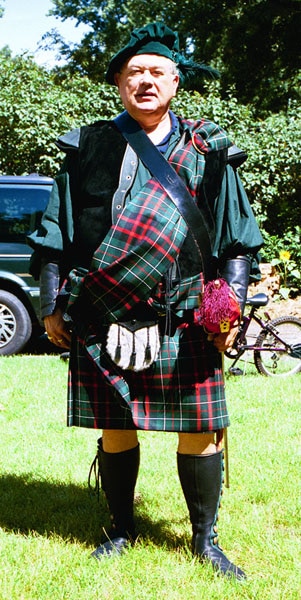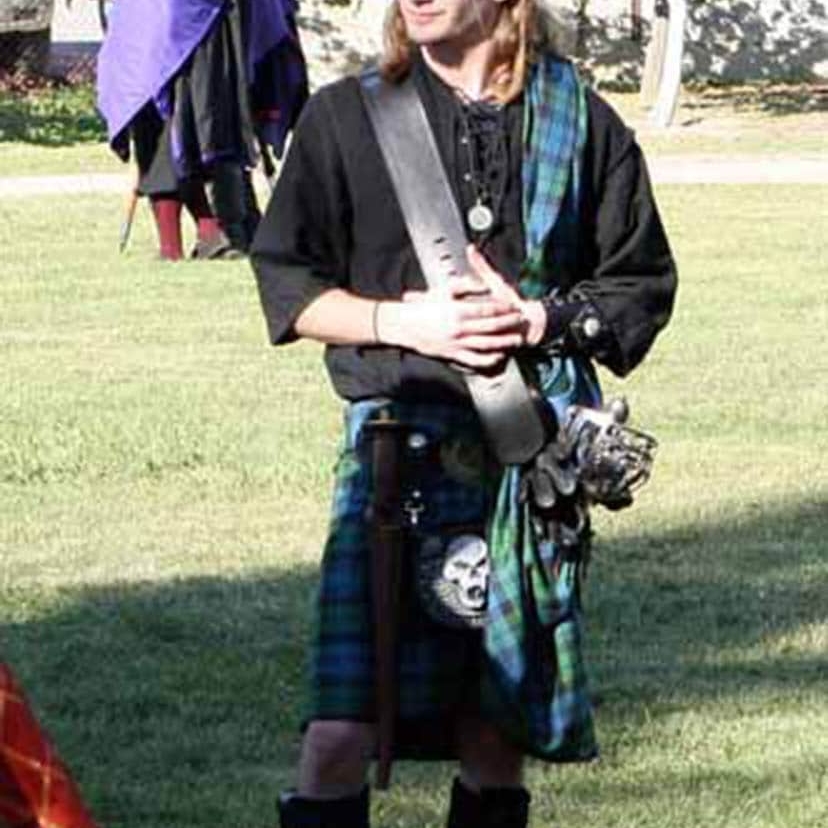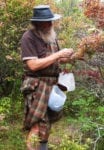 US Marine Corps Light Weight 11oz Premium Wool Ancient Kilt
$325.00 – $580.00
US Marine Corps Ancient Kilt
What do the legendary William Wallace and your average Devil Dog have in common? They're both among the fiercest warriors ever to walk the face of the earth.
Our US Marine Corps Premium Wool Ancient Kilt is made in the ancient kilt style, familiar to most of us from the Celtic movie classic, Braveheart. The authentic Marine Corps tartan is woven in Scotland, and the kilt itself is made right here in the US! The 25 to 30-inch length means you can pleat its extra-long apron into a fly plaid.
The kilt is made from thin, breathable fabric. It features a cool, practical design, perfect for active wearers.
Custom-made just for you. Please allow 6-12 weeks for delivery. Please click for important information about custom-order items.
Delivery Time
This is a custom, made-to-order product just for you. Premium wool tartans generally take 4-12 weeks to get to us, depending on availability. Once your tartan arrives to us, it will take us a day or two to complete your kilt (add a day for cheater pleats) and then your kilt will ship to you! Please click here for more information on custom-order items.
Cheater Pleats™
Pleating instructions are included with each kilt. Traditionally these kilts are pleated each time you wear them. We ask for size information to be sure that your kilt will fit you correctly, but we do not pleat the kilt for you unless you also select Cheater Pleats™ as an additional option.
Note — Modern kilts are generally pleated so that the front apron of the kilt closes from left to right. For years this is how we've Cheater Pleated™ our Ancient Kilts. However, many customers brought it to our attention that this makes it difficult to wear the plaid over the left shoulder, which is also customary.
So, we've decided to make all Ancient Kilts the other way — front apron closing from right to left. This makes the aprons "backwards" compared to a modern kilt, but it allows the plaid to flow up and over the left shoulder. (This is the way Mel wears it in the Braveheart movie.)
Incidentally, plaid over left shoulder is not a hard and fast rule. It most likely originated as a practical way to keep the plaid off your sword arm. If you are left-handed, you will probably want to wear the plaid over your right shoulder. Just let us know — we can Cheater Pleat™ your kilt either way you want!
Sizing
6 yard Ancient Kilt fits up to about a 38 inch waist.
8 yard Ancient Kilt fits up to about a 48 inch waist.
10 yard Ancient Kilt fits up to about about a 54 inch waist.
Larger kilts are available. Please contact us.
Depending on waist size, pleats will vary between one and two inches wide (pleats will get wider as waist size increases). If your waist size is close to one of the limits above, consider the next size larger if you want deeper pleats or pleats closer together.
How to measure for your Ancient Kilt
Have someone help you. If you bend even a little while trying to do it yourself, the measurements will change.
Kilt Waist: Measure the waist size at your actual waist, where you usually wear your pants.
Kilt Length: Measure the length from your waist to about the middle of the knee.
Custom-made just for you. Please allow 6-12 weeks for delivery. Please click for important information about custom-order items.
| | |
| --- | --- |
| Weight | 4 lbs |
| Ancient Kilt Size | 6 Yard Ancient Kilt, 8 Yard Ancient Kilt, 10 Yard Ancient Kilt |
| Waist Size (Inches) | 26W, 27W, 28W, 29W, 30W, 31W, 32W, 33W, 34W, 35W, 36W, 37W, 38W, 39W, 40W, 41W, 42W, 43W, 44W, 45W, 46W, 47W, 48W, 49W, 50W, 51W, 52W, 53W, 54W, 55W, 56W, 57W, 58W, 59W, 60W |
| Length (inches) | 18L, 19L, 20L, 21L, 22L, 23L, 24L, 25L, 26L |
| Height | 4ft 11in, 5ft 0in, 5ft 1in, 5ft 2in, 5ft 3in, 5ft 4in, 5ft 5in, 5ft 6in, 5ft 7in, 5ft 8in, 5ft 9in, 5ft 10in, 5ft 11in, 6ft 0in, 6ft 1in, 6ft 2in, 6ft 3in, 6ft 4in, 6ft 5in, 6ft 6in |
| Cheater Pleats | No Pleats, Pleat to Sett, Pleat to Stripe, Box Pleats |
| Iron Pleats | Do not iron, Lightly ironed, Crisply ironed |
| Straps and Buckles | No Straps or Buckles, Add Straps and Buckles |
Share your thoughts!
Let us know what you think...
Related products
Include products updated are similar or are same of quality