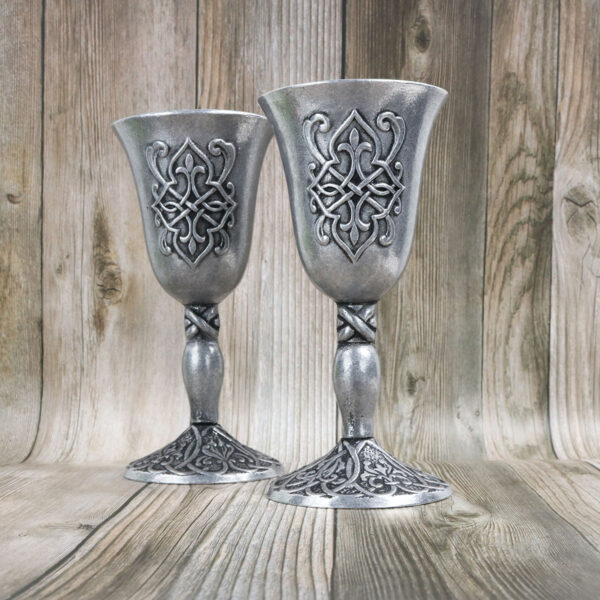 Our Forevermore Goblet is lightweight and lead-free Statesmetal™, resembling cast-pewter.

Sand-casted in the USA by skilled Statesmetal™ craftsmen, each goblet emerges uniquely from the rest, sold individually.

The goblet holds approximately 6 fluid ounces. It measures 7 inches tall, 3 inches wide, and 3.5 inches deep. 

An ornate tendril and flower design makes this goblet ideal Celtic dinnerware. Pair goblets with Forevermore tableware for fairy-themed gatherings.
Add to cart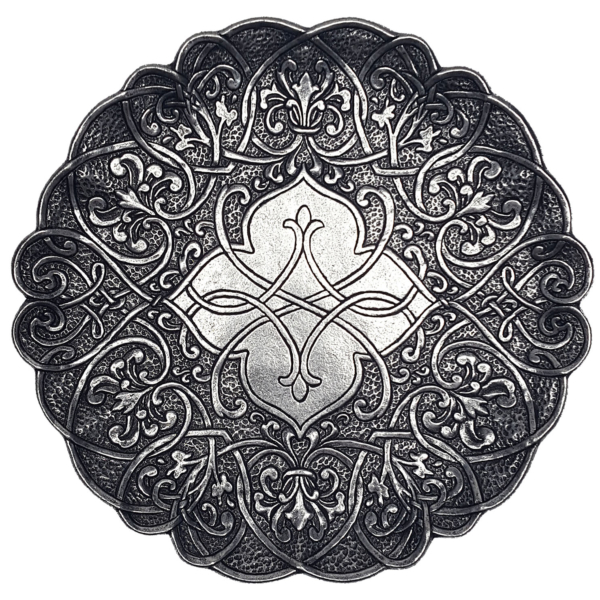 Forever Platter, made from a food-safe, lead-free, and pewter-like alloy known as Statesmetal™ 

Individually sand-casted, which results in each piece being distinctive

The 11 inches is ample size for your table

Matching Forevermore Goblets available for a complete table set
Add to cart