View cart
"Tartan Scarf – OUTLANDER Premium Wool – Jamie Fraser Special" has been added to your cart.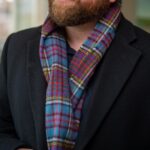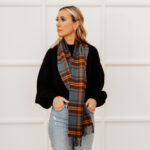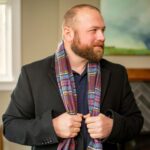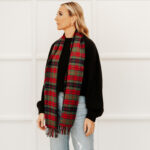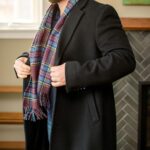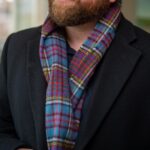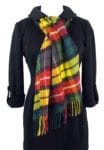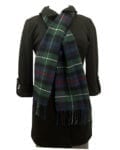 Tartan Scarf – Scottish Lambswool (Special Order)
$45.00
Stay warm and cozy this winter wherever you go! These 100% genuine lambswool scarves are the perfect accessory to get all wrapped up in. The warmest of our materials, lambswool is unmatched in its softness, thickness, and warmth. Embellished with purled ends, these scarves are both functional and fashionable. Find your family's tartan—with more than 200 tartan styles to choose from, you're likely to find the one you're looking for! Add a touch of tartan to your outerwear this winter with these elegant lambswool tartan scarves, made in Scotland.
| | |
| --- | --- |
| Weight | 0.34 lbs |
| Lochcarron Lambswool Tartan List K | Anderson Modern, Armstrong Modern, Austin/Keith/Marshall Modern, Baird Modern, Bannockbane Navy Modern, Bell of the Borders Modern, Black Watch Ancient, Black Watch Modern, Bruce Modern, Bruce of Kinnaird Ancient, Buchanan Antique, Buchanan Blue Modern, Buchanan Modern, Burns Check Modern, Cameron Clan Modern, Campbell Argyll Modern*, Campbell Clan Ancient, Campbell Clan Modern, Clark Ancient, Colquhoun Modern, Cornish National, Davidson Modern, Douglas (Green) Modern, Duncan Ancient, Earl of St. Andrews, Edinburgh District, Elliot Modern, Farquharson Modern, Ferguson Modern, Forbes Modern, Fraser Red (Dress) Modern, Galbraith Modern, Glasgow Modern, Gordon Dress Modern, Gordon Modern, Graham of Menteith Modern, Grant (Red) Modern, Gunn Modern, Heather Isle Modern, Highland Rose Modern, Holyrood Modern, Isle of Skye, Keith/Austin/Marshall Modern, Kerr (Red) Modern, Lamont Modern, Lindsay Modern, MacDonald Clan Ancient, MacDonald Clan Modern, MacDonald Dress Modern, MacDonald Lord of the Isles Green Modern, MacDuff Dress Modern, MacGregor (Red) Modern, MacIntosh (Red) Modern, MacKay Modern, MacKenzie Modern, MacLachlan (Red) Modern, MacLaren Modern, MacLean of Duart (Red) Modern, MacLean of Duart (Red) Weathered, MacLeod Dress (Lewis) Modern, MacLeod Hunting (Harris) Ancient, MacLeod Hunting (Harris) Modern, MacPherson (Red) Modern, Maple Leaf, Marshall/Keith/Austin Modern, Mitchell Modern, Moffat (Clan) Modern, Morrison Green (Hunting) Modern, Munro Hunting Ancient, Munro Hunting Modern, Murray of Atholl Modern, Musselburgh Modern, New York City Modern, Patriot Modern, Ramsay Blue Ancient, Robertson Red Modern, Ross Red Modern, Russell Modern, Scotland Forever Antique, Scotland Forever Modern, Scott Red Modern, Smith Modern, Stewart Black Modern, Stewart Camel Modern, Stewart Dress Blue Modern, Stewart Dress Modern, Stewart Hunting Modern, Stewart Royal Modern, Taylor Ancient, Thomson Blue (Dress) Modern, Thomson Camel Modern, Thomson Grey Modern, Wallace Red Modern, Wilson Ancient |
Share your thoughts!
Let us know what you think...
Related products
Include products updated are similar or are same of quality