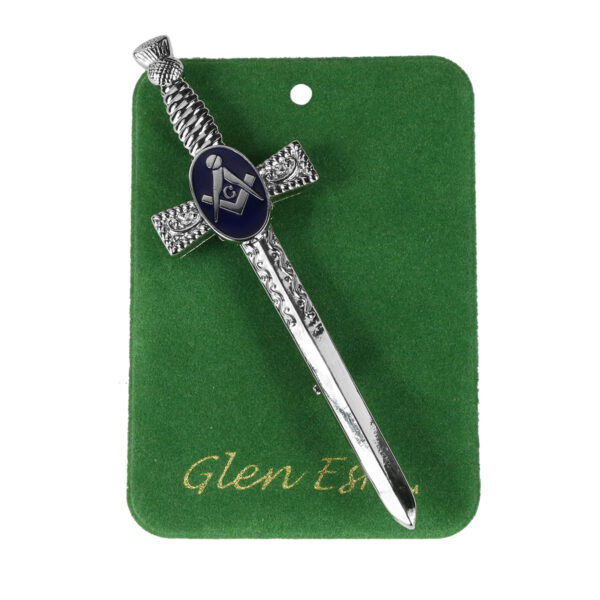 Elegantly hold your kilt together while integrating Masonic and Celtic symbols to showcase your pride in both

Embellishments represent Scotland's bravery and dedication and are embedded in stunning royal blue enamel

Crafted by Scottish craftsmen from high-quality, solid cast brass, this pin was then plated with real silver and chromed

Measures approximately 4 inches by 1.25 inches, for an eye-catching but subtle enhancement to your kilt
Add to cart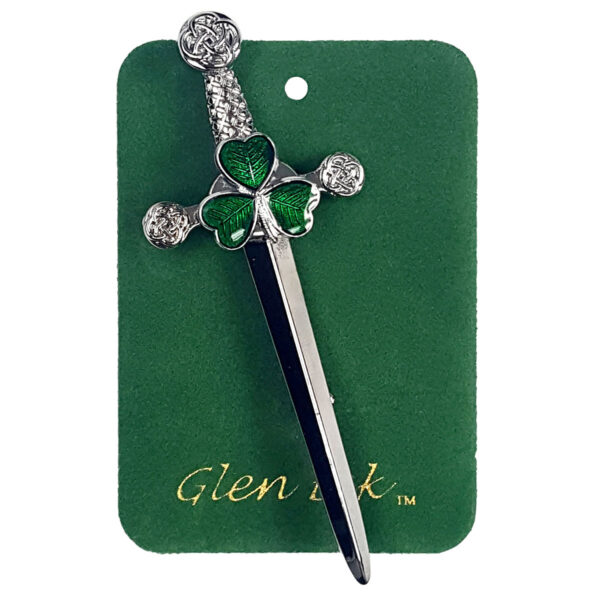 With the Irish Shamrock Kilt Pin, display your fine Irish heritage adorned with an emerald green shamrock symbol.

It measures 4 inches x 1.5 inches. It makes an attractive accessory to match your favorite Irish kilt.

Made in Scotland with quality, chrome-plated pewter, it makes a beautiful heirloom or gift.

This remarkable kilt pin is ideal for decoration while adding weight to the outer apron of your kilt.
Add to cart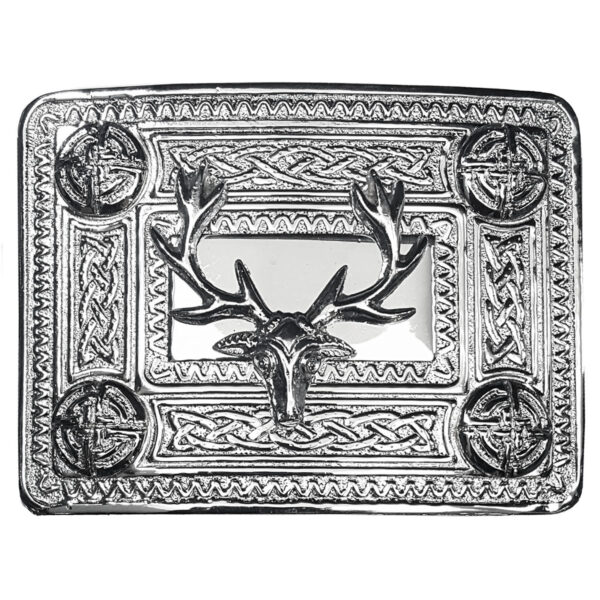 Full of Celtic symbolism with the unique and detailed stag and Celtic knot design

Measures 3.75 inches x 2.75 inches

High-quality cast brass belt buckle with a chrome-plated finish also available in an antiqued finish

Compatible with standard kilt belts (2.25 inches) and is solid and sturdy to complete any kilted outfit
Add to cart