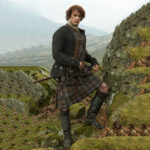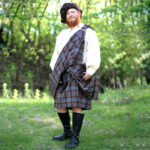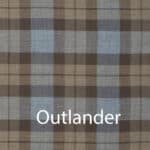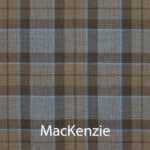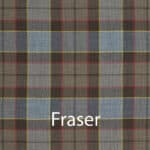 OUTLANDER Great Kilt Authentic Premium Wool Tartan
SKU:

OKG1

Categories: Clothing and Kilts, Great Kilts, Holiday Gift Guide, Kilts, Outlander, OUTLANDER Kilts, Outlander Tartan Kilts, Ren Fair Collection, Seasonal Collections
Tags: Custom-Order, OUTLANDER, Wool
$525.00 – $855.00
OUTLANDER Great Kilt Authentic Premium Wool Tartan
OUTLANDER Great Kilt Authentic Premium Wool Tartan. Just like the kilts worn in OUTLANDER: The Series!
Official OUTLANDER Tartans

Fabric Woven in Scotland
Kilt Handmade in the USA
100% Authentic Premium Wool

12 oz Weight Wool
Custom-made just for you! Please allow 4-6 weeks for delivery. Please click for important information about custom-order items.
This is the same 100% premium wool tartan fabric, woven by the same weaver in Scotland, as the tartan used in the making of OUTLANDER The Series. Now you can wear your very own OUTLANDER kilt, just like your favorite OUTLANDER character!
The OUTLANDER tartans are woven as a hopsack plain weave with a wash only to give it that natural look. The weight of the wool is 12oz and it is 60″ wide with a kilting selvage.
Just like in OUTLANDER: The Series,  the Great Kilt is traditionally pleated each time you wear it. Pleating instructions will be included with your kilt (you can also download them here). Basically, you lay your kilt out on clean ground, the floor, or a bed. Pull fabric into pleats until it is nearly all used, leaving just enough to wrap around you. Then the whole works is held around you with your belt.
About the OUTLANDER Tartan
The OUTLANDER tartan consists of only two colors: grey and brown. Jamie Fraser wears a great kilt in this tartan running around the Scottish Highlands. The pattern is similar to Black Watch (aka Campbell) tartans. The tartan is also similar to OUTLANDER Fraser, but without the small stripes of accent colors. This tartan will complement most any outfit, because of its neutral tones. Since the colors are so rustic, you'll look excellent wearing this tartan at events held in forests, mountains, by a river, or other natural settings. It can really be worn by anyone, even if you're not a fan of OUTLANDER.
About the Fraser Tartan from OUTLANDER: The Series
Starz teamed up with a mill in Scotland in order to create these tartans in the most authentic way possible. This tartan consists of colors grey, brown, gold, red, and black. The neutral tones of brown and grey take up most of the space in the pattern, seemingly imitating the expanse of stone and brown vegetation of the Scottish Highlands in winter. The small stripes of black are hardly noticeable, and the gold and red act as accents. You might recognize it as the tartan that Jamie Fraser wears for his wedding.
The Fraser tartan for OUTLANDER is modeled after the Fraser Hunting Weathered Tartan. (Available in homespun and light weight tartans. Homespun swatch. Light weight swatch. Homespun tartan digital swatches.) The latter tartan consists of large expanses of grey and brown, and small accents of white and red. Hunting tartans are, in general, a more natural colored version of clan tartans. Because of this, they blend into natural environments, and camouflage the wearer. Weathered tartans tend to be a more faded version of tartans, because they often come in natural hues. When comparing the two tartans, one can see the aspects that the designer borrowed from the Fraser Hunting Weathered Tartan. He created a wonderfully calming tartan that lends itself well to the natural setting of OUTLANDER: The Series. This tartan is excellent for events held in forests, mountains, by a river, or other natural settings.
Cheater Pleats™
If you don't want to pleat your kilt yourself, we offer Cheater Pleats™ as a convenient option. If you choose Cheater Pleats™, we'll pleat the kilt for you, and stitch in a hidden waistband to hold it together. Once you belt it on, no one will know you didn't pleat it yourself! Our standard options are pleat-to-sette, lightly ironed. If you would like different cheater pleat options, choose the "Custom" option, and add the Cheater Pleats to your order in addition to your kilt.
NOTE — We ask for size information to be sure that your kilt will fit you correctly, but we do not pleat the kilt for you unless you select Cheater Pleats™ as an option.
We try to keep the OUTLANDER tartans in stock at all times, but if the tartan you have chosen is temporarily out of stock, you may need to wait up to 8 weeks for delivery. We will contact you if we expect any delays.
Sizing:
A 4 yard kilt will fit up to about a 34 inch waist.
A 5 yard kilt will fit up to about a 44 inch waist.
A 6 yard kilt will fit up to about a 54 inch waist.
(Larger kilts are available. Please contact us.)
Depending on waist size, pleats will vary between one and two inches wide (pleats will get wider as waist size increases). If your waist size is close to one of the limits above, consider the next size larger if you want deeper pleats or pleats closer together.
How to measure for your OUTLANDER Great Kilt:
 Kilt Waist: Measure your waist size in inches at your actual waist, where you usually wear your pants. This measurement will probably be 2-4 inches larger than your pants size.
Kilt Length: Measure from your waist to about the middle of the knee. Have someone help you! If you bend even a little while trying to do it yourself, the measurement will be wrong.
Note — For a Great Kilt, the length measurement is only really important if you are adding Cheater Pleats™. But the form above asks for it regardless, so you might as well do it right! If you pleat the kilt yourself, you can adjust the length as needed once you belt it on.
For more general information about Great Kilts, please see our Great Kilts pages.
TM & © 2019 Sony Pictures Television Inc. All Rights Reserved.
| | |
| --- | --- |
| Weight | 5 lbs |
| OUTLANDER Tartans | OUTLANDER, OUTLANDER Fraser, OUTLANDER Mackenzie |
| Great Kilt Size | 4 Yard Great Kilt, 5 Yard Great Kilt, 6 Yard Great Kilt |
| Waist Size (Inches) | 26W, 27W, 28W, 29W, 30W, 31W, 32W, 33W, 34W, 35W, 36W, 37W, 38W, 39W, 40W, 41W, 42W, 43W, 44W, 45W, 46W, 47W, 48W, 49W, 50W, 51W, 52W, 53W, 54W, 55W, 56W, 57W, 58W, 59W, 60W |
| Length (inches) | 18L, 19L, 20L, 21L, 22L, 23L, 24L, 25L, 26L |
| Height | 4ft 11in, 5ft 0in, 5ft 1in, 5ft 2in, 5ft 3in, 5ft 4in, 5ft 5in, 5ft 6in, 5ft 7in, 5ft 8in, 5ft 9in, 5ft 10in, 5ft 11in, 6ft 0in, 6ft 1in, 6ft 2in, 6ft 3in, 6ft 4in, 6ft 5in, 6ft 6in |
| Cheater Pleats | No Pleats, Pleat to Sett, Pleat to Stripe |
| Iron Pleats | Do not iron, Lightly ironed, Crisply ironed |
| Straps and Buckles | No Straps or Buckles, Add Straps and Buckles |
Share your thoughts!
Let us know what you think...
Related products
Include products updated are similar or are same of quality