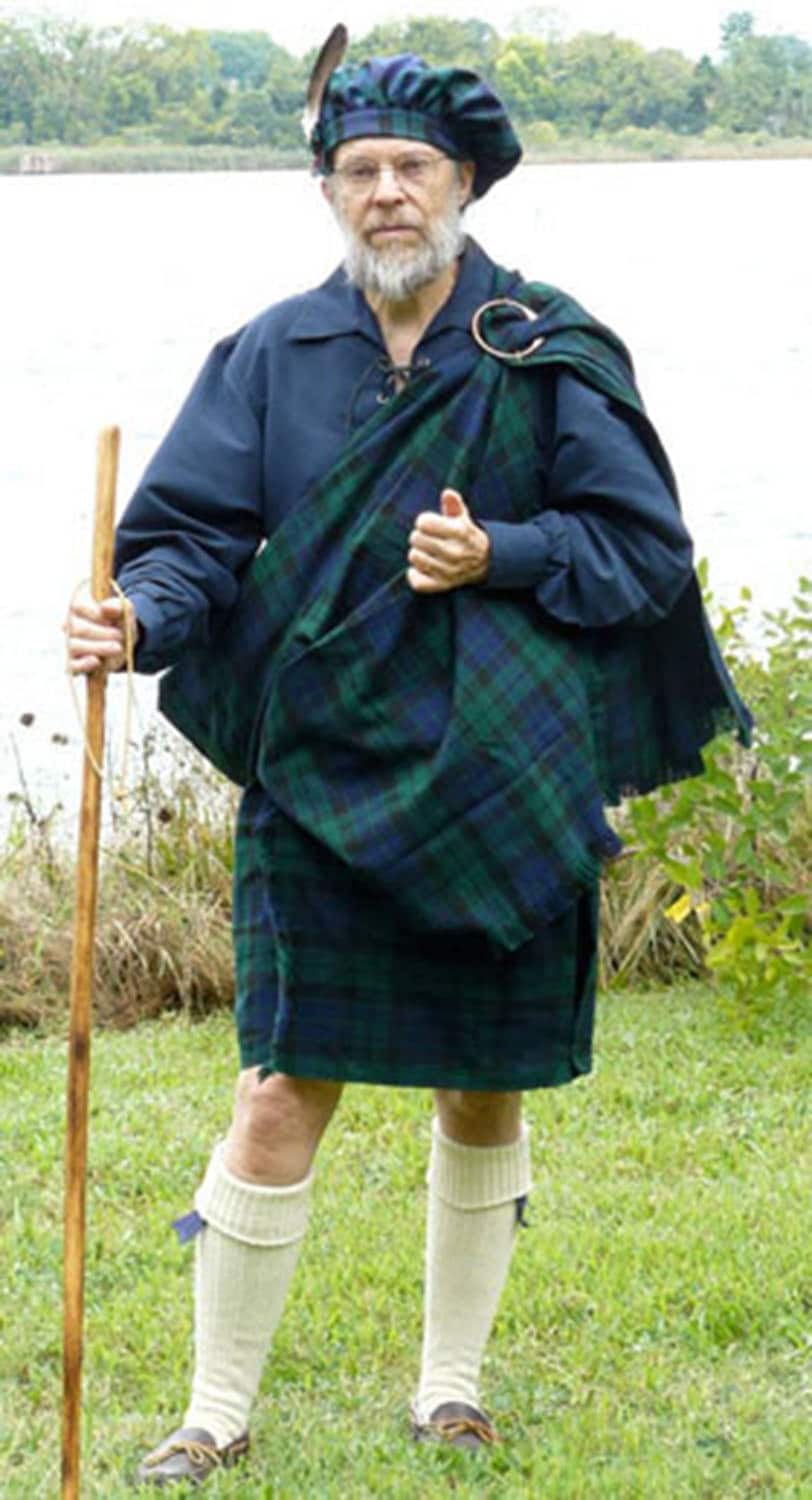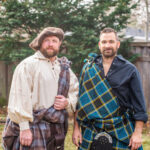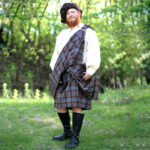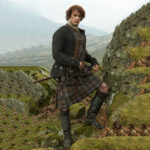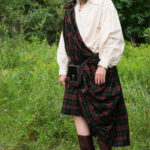 Poly Viscose Great Kilt
$225.00 – $325.00
Poly Viscose Great Kilt
(catalog tartan list P tartans)
We make these greatkilts from light weight (10/11 oz.) poly/viscose tartan, woven from a 65/35 blend of polyester and viscose. Whether you are allergic to wool, or just want a great looking tartan for less, a poly/viscose synthetic blend great kilt is a great way to go! Hard wearing, washable, and cool to wear, to the untrained eye it is nearly indistinguishable from expensive 100% wool tartan. While the weave is not as authentic as Homespun tartan, many people appreciate the crisp look of the modern tartan fabrics in a Great Kilt. With about about 60 tartans available to choose from, it's the most affordable option for many tartans.
NOTE – poly/viscose tartans are not woven with a kilting selvage, so the bottom edge of the kilt will be hemmed and the top edge will be fringed. Approximately 58 inches finished width.
Pleating instructions are included with each kilt. Traditionally these kilts are pleated each time you wear them. If you would like us to pleat the kilt for you, please select Cheater Pleats™ as an additional option. Special-order. Please allow 6-8 weeks for delivery.
Sizing:
A 4 yard kilt will fit up to about a 34 inch waist, a 5 yard kilt will fit up to about a 44 inch waist, and a 6 yard kilt will fit up to about a 50 inch waist. If you are larger than this please contact us for pricing on larger kilts. Also, If your waist size is close to one of these limits, consider the next size larger if you want deeper pleats or pleats closer together. For example:
If you have a 34 inch waist, a 4 yd greatkilt will have pleats 1.5 – 2 inches wide and 3-4 inches deep. A 5 yd greatkilt will have pleats approximately 1 inch wide and 3-4 inches deep or 1.5 – 2 inches wide and 6-8 inches deep. In this example a 6 yd greatkilt would be overkill with a 34 inch waist, but it would have pleats about 1 inch wide and 6-8 inches deep.
4 yds, (fits up to a 34in waist)
5 yds, (fits up to a 44in waist)
6 yds, (fits up to a 50in waist)
How to measure for your Greatkilt:
1) Measure the waist size at your actual waist, where you usually wear your pants.
2) Measure from your waist to about the middle of the knee.
Have someone help you. If you bend even a little while trying to do it yourself, the measurement will change.
Note — The length measurement is really only relevant if you are adding Cheater Pleats™, but the form above asks for it regardless, so you might as well do it right!
| | |
| --- | --- |
| Weight | 4 lbs |
| Marton Mills Poly/Viscose Tartan List P | Anderson Modern, Auld Lang Syne Grey, Baird Modern, Bath, Bedford Check, Black Watch Ancient, Black Watch Modern, Black Watch Modern Small Sett, Black Watch Modern Tiny Sett, Buccleuch Modern, Buchanan Antique, Cameron of Erracht Modern, Campbell of Cawdor Modern, Cladish, Clark Modern, Colquhoun Ancient, Douglas (Green) Ancient, Douglas (Green) Modern, Earl of St. Andrews, Elliot Modern, Farquharson Modern, Ferguson Modern, Gem, Gordon Dress Modern, Gordon Modern, Gordon Red Weathered, Graham of Menteith Modern, Grey Granite, Grey Highlander, Gunn Modern, Hamilton Red Modern, Holyrood Modern, Isle of Arran, Isle of Skye, Lindsay Modern, MacBeth Modern, MacDonald Clan Modern, MacGregor (Red) Modern, MacKay Ancient, MacKenzie Dress Modern, MacKenzie Modern, MacLean Hunting Modern, MacLean of Duart (Red) Weathered, MacLeod Dress (Lewis) Modern, MacLeod Hunting (Harris) Modern, MacMillan Black (Unofficial), MacNaughton Muted, MacNeil (Hunting) of Barra Modern, MacQueen Modern, MacQueen of Skye, MacRae Hunting Ancient, Malcolm Modern, Menzies Black & White, Menzies Black & White (Red Stripe), Murray of Atholl Ancient, Murray of Atholl Modern, Norman, Oakleigh (unregistered non-clan), Prince of Wales, Ramsay Blue Ancient, Ramsay Blue Modern, Robertson Red Modern, Scottish National Modern, Spirit of Scotland Modern, Stewart Black Modern, Stewart Camel Modern, Stewart Dress Modern, Stewart Hunting Modern, Stewart Navy Modern, Stewart Royal Modern, Thomson Camel Modern, Thomson Grey Modern, Thomson Grey Modern Small Sett, Wallace Red Modern, Warrior (non-clan) |
| Great Kilt Size | 4 Yard Great Kilt, 5 Yard Great Kilt, 6 Yard Great Kilt |
| Waist Size (Inches) | 26W, 27W, 28W, 29W, 30W, 31W, 32W, 33W, 34W, 35W, 36W, 37W, 38W, 39W, 40W, 41W, 42W, 43W, 44W, 45W, 46W, 47W, 48W, 49W, 50W, 51W, 52W, 53W, 54W, 55W, 56W, 57W, 58W, 59W, 60W |
| Kilt Length (Inches) | 18L, 19L, 20L, 21L, 22L, 23L, 24L, 25L, 26L |
| Height | 4ft 11in, 5ft 0in, 5ft 1in, 5ft 2in, 5ft 3in, 5ft 4in, 5ft 5in, 5ft 6in, 5ft 7in, 5ft 8in, 5ft 9in, 5ft 10in, 5ft 11in, 6ft 0in, 6ft 1in, 6ft 2in, 6ft 3in, 6ft 4in, 6ft 5in, 6ft 6in |
Share your thoughts!
Let us know what you think...
Related products
Include products updated are similar or are same of quality