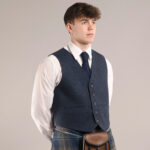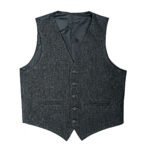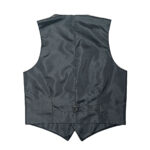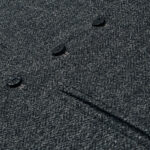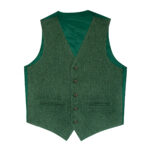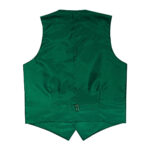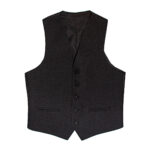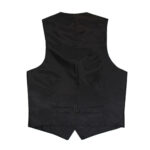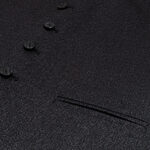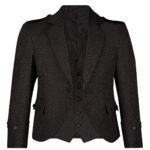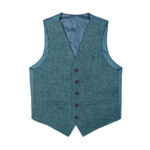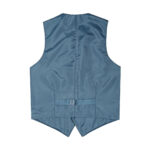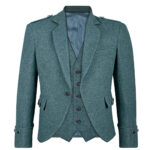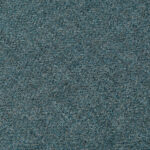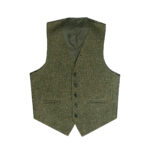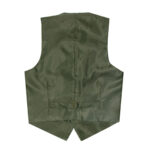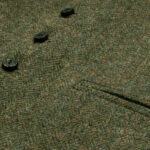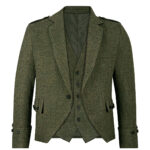 Tweed 5 Button Vest
$125.00 – $145.00
Tweed 5 Button Vest
Our tweed vest is cut similar to an Argyle vest, and is appropriate for all semi-formal and formal occasions. In Scotland they call it a waistcoat.
Made in Scotland
100% Wool Tweed
Lovat Blue, Lovat Green, Forest Green, Standard Charcoal, Lochinver Charcoal
Sizes 38-56 Short, Regular, or Long
Larger Sizes Available upon Request
Please allow 10-18 weeks for delivery
Custom-made just for you. Please allow 10-18 weeks for delivery. Please click for important information about custom-order items.
Worn by itself, a tweed vest can be a nice summer accessory to dress-up your kilt. Dressy, but still cool and comfortable. Wear it with a tie for a more formal look — without a tie to keep it casual.
If you get the jacket too, the tweed jacket and vest combo is a really nice alternative for formal occasions. It is every bit as formal, but makes a nice difference in a crowd of Prince Charlies.
Made in Scotland from good quality 100% wool tweed, in your choice of Lovat blue, Lovat green, Forest green, or Standard Charcoal, and Lochinver Charcoal. Stock jackets and vests are made using a black silk lining with a thistle silhouette motif.
Available in sizes 38-48 short, regular, and long (sizes 48-52 add $35, sizes 54-56 add $45).
Jacket and Vest Measuring Instructions
The instructions below are going to differ from what you may have read elsewhere, but in our experience are going to result in the best fit. You can also order based on a jacket you already own that fits well, or go to a men's store to be professionally measured.
Extend your arms straight out from your body. Take a full breath and hold it. Have someone measure you around your chest under your arms. Put your arms down and measure again. The larger of the two is your chest measurement which is your jacket size *.

Strange but true: Your shoe size will determine your arm length. If you wear a size 9 or smaller, your jacket will be a SHORT. Shoe size 9-11 order a REGULAR. Larger than 11 order a LONG.
* A potential exception to this rule is if you have earned yourself a good size beer gut. If so, you might want to get a relaxed belly measurement as well. If your chest measurement is smaller than your belly measurement, you might want to go with the belly measurement as your jacket size. Your jacket will be looser in the shoulder, but comfortably fit your beer gut.
| | |
| --- | --- |
| Weight | 0.85 lbs |
| Color | Charcoal, Forest Green, Lochinver Charcoal, Lovat Blue, Lovat Green |
| Vest Size | 38 Regular, 38 Long, 38 Short, 40 Short, 40 Regular, 40 Long, 42 Short, 42 Regular, 42 Long, 44 Short, 44 Regular, 44 Long, 46 Short, 46 Regular, 46 Long, 48 Short, 48 Regular, 48 Long, 50 Short, 50 Regular, 50 Long, 52 Long, 52 Short, 52 Regular, 54 Short, 54 Regular, 54 Long, 56 Short, 56 Regular, 56 Long |
Share your thoughts!
Let us know what you think...
Related products
Include products updated are similar or are same of quality