'Tis the Season for Tartan Christmas Decorations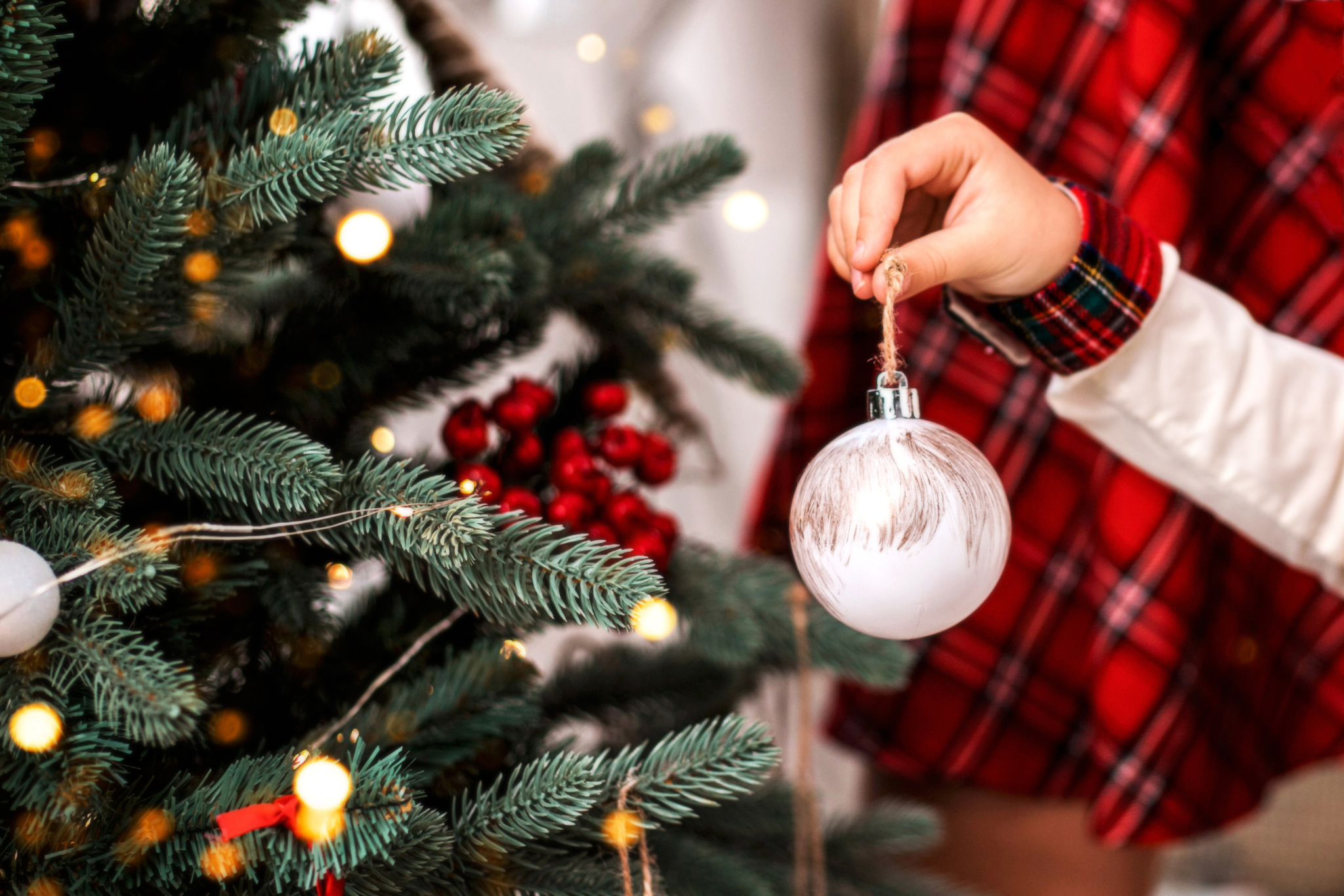 Christmas is the day that holds all time together. –Alexander Smith
Close your eyes and imagine your house decorated for Christmas. What you see is more of a feeling. Think nostalgia, warmth, joy, family, and tradition.
Here, at Celtic Croft, we can help you create the holiday feel with our complete and authentic Celtic home decor. After all, 'tis the season for tartan Christmas decorations!
Go all out Celtic Christmas with our holiday food, holiday decor, Christmas ornaments, tartan stockings, tartan table linens, and tartan tree skirts.
For the Love of Food
Before discussing all the festive tartan decor, here's a quick shout-out to our holiday food collection! Your tartan-decorated table would not be complete without old family recipes. We have curated a holiday food collection to add some Celtic flavor to your holidays.
The candy can be used on a holiday treat tray or as special table favors. And do not forget (tartan) stocking stuffers and gifts for loved ones far away. Imagine the look on the face of the dear relative or friend when they open up the mail and see Bailey's Salted Fudge Caramels or Laphroaig Whisky Fudge Tin.
And for the more adventurous, we have an array of meat Haggis cans or Presentation Haggis Kits to authenticte your Celtic holidays! Do you dare?
Decorate the Holidays With Tartan Christmas Decorations
If you buy quality, you buy something that becomes a family heirloom. Our tartan placemats, table runners, stockings, and tree skirts will tie your holiday decorations together and are pieces to pass down to future generations. 
The Tartan Holiday Table
Show off your dishes on our Reversible Tartan Mantel Runner, and with your choice of size and two tartans, this will represent your family heritage or tastes. The homespun wool blend makes this product something you will have for many years!
Add in the matching Reversible Tartan Placemat to complete the Scottish look. Both also come in a wool-free blend. The placemats and runners are ideal for year-round use.
Most of our tartan offerings have many choices of clan patterns. Find your family clan or pick the one you like! It is as simple as using our handy dandy tartan finder – research our premium wool tartans, homespun tartans, Irish tartans, and our USA and other tartans!
The other consideration in tartans is whether you want authentic homespun wool or a Poly/Viscose fabric. Both are of utmost quality, and you will be happy with either choice!
Set the Table
Have you seen our Forevermore pieces? The intricately decorated Forevermore Platter and Forevermore Goblet will look heavenly as the centerpiece of your table.
Our Forevermore collection is lightweight and lead-free Statesmetal™, resembling cast-pewter.
Sand-casted in the USA by skilled Statesmetal™ craftsmen, each piece emerges uniquely from the rest, sold individually.
The Stocking Were Hung with Care
Start Christmas morning out right with our tartan Christmas stockings. We have 500 tartans to choose from to make each stocking special. We custom make with not only your choice of tartan, but pick your trim style (satin or fleece) and color (black, cream, red, burgundy, or green) to accent your tartan, size (mini, small, standard, or large), and finally wool type (homespun wool blend, 11 oz or 13 oz premium wool, or wool-free).
For the Outlander fans (we are so excited for the new season), we have a special stocking you can own or gift with the exclusive Outlander, Outlander Fraser, or Outlander Mackenzie tartan. 
Christmas Tree Ornaments and Skirts
Customize your tree skirt with a choice of tartan, ribbon color, and wool or wool-free fabric. Adorn the tree with Celtic pride with our selection of ornaments, all made with durable metal. With nine different Celtic ornaments, you are sure to find ones to your liking or the perfect keepsake gifts! 
Dress for the Season
To truly bring the magic of the holidays alive, dress the part. We have many kilts and accessories to choose from for yourself or to give as a gift. Read more on kilt giving at 5 Reasons Kilts Make a Great Christmas Gift.
Gift Giving 
Let's face it, finding the perfect gift is a satisfying feeling. We have many to choose from at The Celtic Croft. Check this post out for some additional ideas;  Scottish Gifts to Show Them You Care.
Help your loved one decorate their own home or pick out a meaningful piece of jewelry, book, or outfit. 
Celtic Bling
As you have heard, you can never go wrong with jewelry. Our Celtic Jewelry collection is curated to be traditional and beautiful. The high quality will make these gifts treasured heirlooms to pass down – what a great time to start new traditions!
Scottish Read, Listen, Write, and Learn
What is a better gift than the gift of learning? Scottish Clans And Tartans, as a present or for your coffee table, is an informative and fun read. We have books on Scottish history, culture, whisky, and geography.
For those who want to learn one of the Celtic languages, we have the software to guide you through. Impress yourself and your guests! 
A lovely tradition to start is each holiday, capture family stories in a keepsake journal. Write down old family stories and new ones from each year. Have a written, personal record of your family!
A hand-bound leather journal with Celtic embossing makes a lovely book to pull out each holiday and reminisce on the family.
Celtic Pride
One thing these last few years have taught us is that family and traditions matter—quality over quantity. So whether you are starting new ones or carrying on from generations before, Celtic Croft has your holidays covered!
P.S. If you can not decide what to get for your home on your own or as a present, you can always purchase a gift certificate in any amount!
---
Fellow Scotsman? Check out some of our products!